Click Here for a free Belize Handbook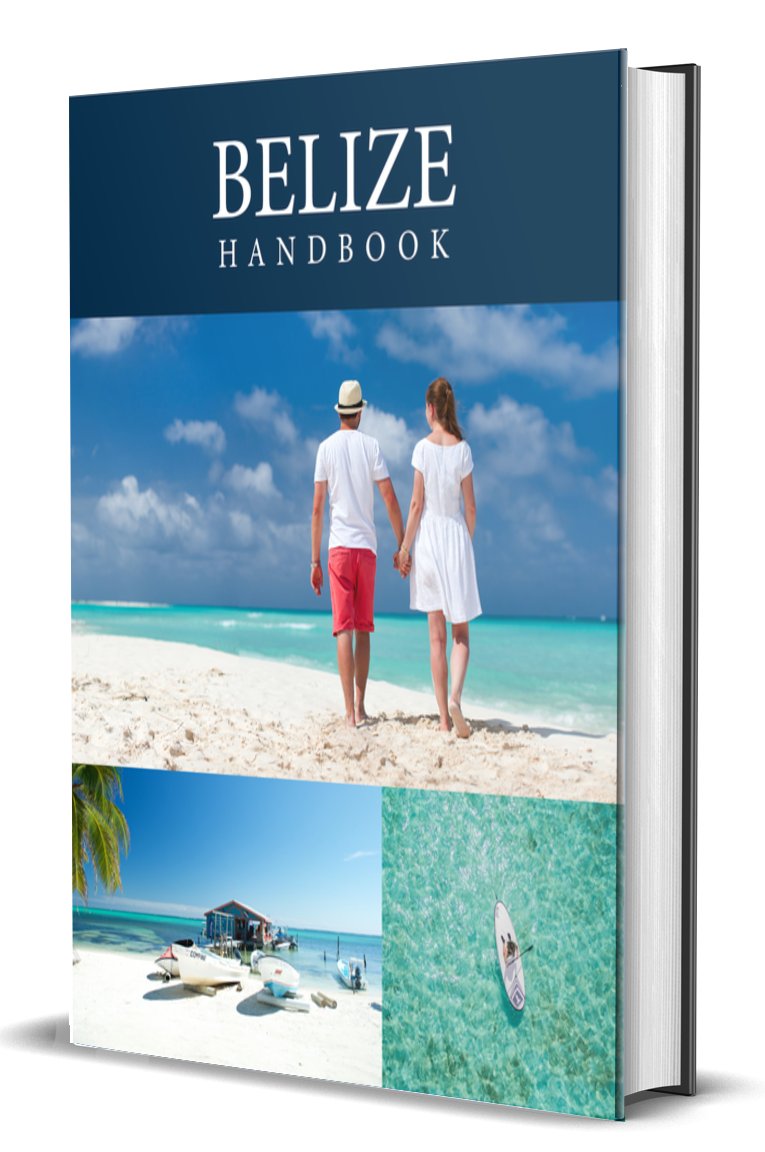 ABOUT BELIZE
COUNTRY POPULATION 360,346
AREA 22,966 KM2 (8,867 MI2)
OFFICIAL LANGUAGE ENGLISH
CURRENCY BELIZE DOLLAR
GDP (PPP) TOTAL $3.23 BILLION
PER CAPITA $8,300
TIME ZONE UTZ -06:00 (CST)
Belize has a long history of powerful Mayan states that ruled the land long before the Spanish and the British began to fight over the small country. This and additional immigration from the Caribbean and Europe created the interesting mix of languages, cultures, and ethnicities that we find in Belize today.
Belize's unique culture has attracted thousands including many of the world's most famous celebrities such as Leonardo DiCaprio and Madonna.
Ancient ruins, incredible scuba scenes, rain forests, and vibrant communities are just some of what awaits you in Belize. The locals value tourists as the lifeblood of their country and go out of their way to show you hospitality.
Relaxation on par with San Pedro and some of the caye islands is hard to find elsewhere in the world.
MUST-SEE ATTRACTIONS
AMBERGRIS CAYE
Ambergris is the largest of all the Cayes and is home to stunning beaches and the oldest coral reef in the world. Here, you will find an array of marine activities such as sport fishing, scuba diving, snorkeling, and manatee watching. Home to both Grand Baymen and San Pedro Town, Ambergris offers a variety of accommodations, restaurants, bars, and nightlife.
BLUE HOLE
Belize's most famous dive spot is the Blue Hole. Once an underwater cave, the Blue Hole collapsed about 10,000 years ago. It left a nearly perfect circular hole about 300 m across and over 100 m deep. The beautiful sapphire blue spot is visible from space. It is located in the middle of Lighthouse Reef atoll and attracts divers from around the world.
HOL CHAN
Located about four miles from Ambergris Caye, this spectacular marine ecosystem became a reserve in 1987. Specifically, it includes three separate ecosystems: the coral reef, the sea grass bed, and the coastal mangroves. Since the fishing prohibition in 1987, this region has flourished and is an excellent spot for scuba diving and snorkeling.
SHARK RAY ALLEY
As seen in its name, this region is Belize's most famous dive spot and filled with nurse sharks and sting rays. Master divers bring snacks for the sharks who have been known to put on a good show.
LAMANAI RUINS
Central America is home to ancient indigenous ruins, and Belize is no different. These remnants of the great Mayan Empire jut out from the jungle canopy and are truly a sight to see. Guided tours will take you through the jungle to the carvings on the Mask Temple, the Jaguar Temple, and set you climbing the High Temple.
CAVE TUBING
Come explore Belize's various river cave systems. Float down a river in an inner tube, twisting and turning through ancient Mayan ceremonial centers that date back as far as 300 A.D.
INVESTMENT IN BELIZE
During the past several years, Belize has risen as one of the top travel and ecotourism destinations in all of the Americas. As a result of this prestige, San Pedro Town has experienced progressive and sustainable growth and development. This sustained growth has encouraged new developments in the market, offering buyers and investors a broad range of units, locations, and price ranges to choose from. Retirees looking for U.S. standards and comfort will be pleased by products such as the residential condos of Grand Baymen, located in the heart of Ambergris Caye.
RETIRE IN BELIZE
The Belizean government has taken steps at attracting expatriates and retirees to make Belize their new home. For example, it has implemented the Qualified Retired Person (QRP) program, which entitles the import of personal items and vehicles of transportation free from import duty and tax. This entitlement applies to all qualified persons upon their first time entering the country. Moreover, a person is exempt from the payment of all taxes and duties on all income or receipts which accrue from a source outside of Belize, whether that income is generated from work performed or from an investment.